General Aviation
Surrounded by breathtaking scenery, the international airport of Lugano-Agno is in a strategic position: only 6 km away from the centre of Lugano, the 3rd financial market in Switzerland, and on the border with Italy, allowing easy and fast connections to Milan.
Lugano Airport offers fast tailor made services, from Aircraft Handling to Helicopter arrangements with a friendly and welcoming Mediterranean attitude and a first class catering.
Lugano Airport is the official handling agent and organizes all the following facilities:
Full service Handling
Embarking and disembarking pax and crew members
Hotel and Limo reservation
VIP Catering
Fuel supply (JET A1, AVGAS)
VIP Lounge and Crew facilities
Free WIFI
Crew transport
No slot restriction
One minute walking distance from parking to FBO
One Terminal, very easy and close to the apron
VIP parking adjacent to the terminal reservation
Ground Power Unit/Air Start Unit/Towing/Potable water/Toilet Service/Forklift/de-icing, and more.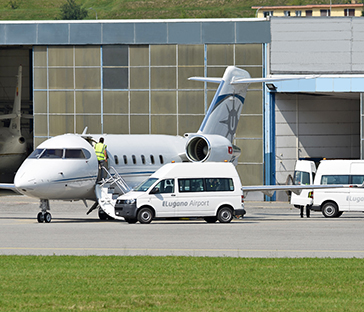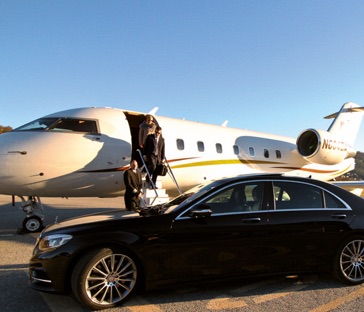 Have you ever been to Lugano?
Have you ever considered choosing our airport?
Uncertainty on which type of aircraft can land in LSZA?
Lugano Airport offers every kind of service and is absolutely equipped for all type of business jets.
Please send your handling request to gahandling@luganoairport.ch
OPERATING HOURS FOR GENERAL AVIATION FLIGHTS (take off and landing)
Monday – Sunday
08.00 to 12.00 – 13.30 to 20.00 LT
Special Authorization with PPR
from 07.00 to 22.00 LT

Minimum 48 hours before ETD/ETA by e-mail to gahandling@luganoairport.ch

Extension only for aircraft above 3T

Be aware, due to actual airport organization PPR will not be automatically granted

SPECIAL PERMISSION POSS 24/7 O/R FOR HOSP FLT, SAR, FLT OF THE PRESIDENT OF THE SWISS CONFEDERATION AND MEMBERS OF THE SWISS GOVERNMENT
OUR CONTACTS:
E-mail: gahandling@luganoairport.ch

Tel: +41 91 610 11 16

Fax: +41 91 610 11 19

AFTN: LSZAYDYH

VHF: 131.805 MHz
HANDLING OFFICE OPENING HOURS
Monday – Sunday
 07.00 to 12.00 – 13.30 to 20.00 LT